About St. Norbert Catholic Church
St. Norbert Catholic Church is a parish in the Archdiocese of St. Louis.
St. Norbert- Feast Day June 6
SAINT NORBERT, priest, founder of the Order of Premonstratensians, and the Archbishop of Magdeburg, is proposed to us as an "outstanding minister" of the Church, "renowned for his preaching and pastoral zeal."
The era in which he lived, the late eleventh and early twelfth centuries, was a time of quarrels between the pope and the emperor. Norbert's background was one of wealth, luxury, and political influence. His outlook and behavior were rather worldly, but he experienced a dramatic conversion and reformed his life. He sought ordination to the priesthood at age 35, and not content to reform his own life, he zealously preached spiritual renewal.
Norbert is an example to us, and by his life he showed that genuine reformation and change of heart must begin with oneself, if one is going to preach to others. His preaching brought him persecution and rejection, but he persevered and won over many of those who at first opposed him, both secular and religious.
Very quickly his exemplary zeal attracted others to the gospel values of poverty and simplicity of life, to a spirit of penance. In political matters he became an agent of peace.
These are the gospel values we learn from Saint Norbert. We can appreciate all of them and zealously preach them in word and deed, in imitation of Saint Norbert.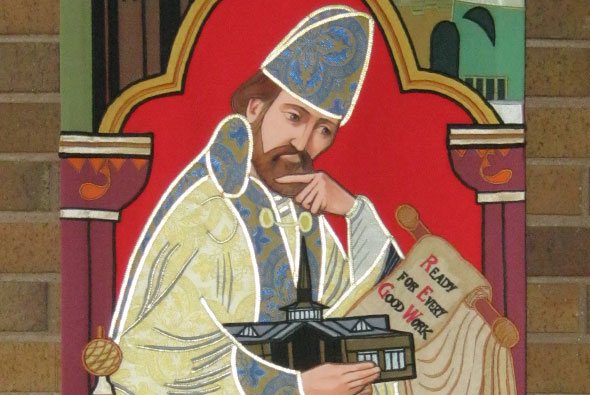 Prayer to St. Norbert
A Prayer for Renewal
Lord, we are your people, the sheep of your flock.
Heal the sheep who are wounded.
Touch the sheep who are in pain.
Clean the sheep who are soiled.
Warm the lambs who are cold.
Help us to know the Father's love through Jesus the shepherd, and through the Spirit.
Help us to lift up that love, and show it all over this land.
Help us to build love on justice, and justice on love.
Help us to believe mightily, hope joyfully, love divinely.
Renew us that we may help renew the face of the earth.